Detroit Foundation & Basement Repair Pros
Professionally licensed foundation repair experts in eastern Michigan
Foundation Repair In Detroit, MI
Foundation Repair Detroit delivers exemplary basement, foundation, crawl space, and masonry solutions for homes, commercial businesses, and other building structures throughout the greater Motor City and eastern Michigan region.
Our experienced foremen, contractors and repair technicians are professionally licensed and insured to repair, replace, and rebuild foundations of brick, stone, concrete and other materials.
If you believe that your foundation may be failing, do not hesitate to seek the assistance of a professional foundation contractor. For no cost, we will thoroughly inspect the foundation, determine what is causing the problem, and offer you reliable and proven solutions that fit your budget.
Our estimates are always free and accurate (no hidden costs here!). We provide fair pricing and careful work that will stand the test of time and save you money in the long run.
Having a strong foundation is important to the integrity to your home or building structure. Put your trust is an experienced, dependable, and local foundation repair company like ours.
Call us today for a free foundation assessment and repair estimate.
We offer full service foundation repair services. What that means is that we successfully address any and all issues with basements, crawl spaces, brick work, concrete, and masonry – from cracking, shifting, bowing, leaking, chipping and more.
It can be frustrating and stressful having to deal with a foundation that needs repair work. The good news is that most foundation problems can be fixed through fast, efficient, and low-cost methods.
However, the longer a foundation issue is allowed to grow and become worse, the more likely it will be a bigger and costlier repair job. That's why we recommend contacting a professional for prompt service – even if you only witness a small crack or two.
We work quickly and flexibly – striving to fit inspections, estimates, and work around your schedule and budget.
Backed by years of experience, intensely trained contractors, and modern equipment, we deliver the following expert foundation repair services in Wayne, Monroe, Macomb, Oakland, Washtenaw, and Lenawee, and Saint Clair counties:
Cracked & Cracking Foundation
Foundation cracks often start small and seem innocent enough. However, in time they may grow larger and longer, causing wet basements, and worse, structural problems.
The majority of cracks can be repaired without tearing down the entire wall and starting from new. The sooner cracks are addressed the less likely they will become a major issue for your home or business.
We offer many solutions to cracking foundation walls, and it is important the correct one is chosen given the size of the crack, whether it's running vertically or horizontally, and the overall state of your foundation.
A bowing foundation wall should always be taken seriously. If not repaired in a reasonable time period, it can result in substantial failure.
Bowing concrete and brick walls are often caused by pressure from soil and tree roots immediately around the foundation.
Most bowing walls can be stabilized with braces. In instances of significant bowing, the wall may have to be replaced. Bracing stabilizes a wall and protects it from shifts, heaves and pressure resulting from the freezing and unfreezing of soil.
A sagging or uneven floor is a clear indicator of a failing foundation. The foundation will only be able to support the floor and everything on it for an unknown period of time.
Sagging floors can result from the settling of your foundation, weakened floor joists and girders, and improper spacing of support columns when the structure was built.
Uneven floors aren't only an eyesore. They are dangerous and could turn catastrophic. We offer trusted and affordable solutions to fix foundations that cause issues with flooring.
Since a foundation is the most important part of any structure and could cost you thousands of dollars if a major issue exists, it is important to get a complete assessment if you believe a problem exists.
Inspections allow us to make sound judgements on what is causing problems, as well as determine solutions for proper repair.
Having an inspection done on your foundation may help prevent future problems by implementing long-lasting repairs that are less expensive than if you had waited for the issue to become a bigger one.
Besides being frustrating and totally inconvenient, a basement that is water logged can result in big problems for your home or business. Basement moisture can be caused by foundation wall and floor cracks, gaps in doors and windows, poor yard drainage, a failing sump pump, a plugged drain tile, and heavy runoff from melting snow and rains.
Whether you have a chronic wet basement or small or large puddles on occasion, our basement waterproofing contactors can assist you in implementing long-lasting, affordable solutions to the problem.
Repair options may include epoxy or sealants, installation of drain tiles, sump pump replacement, repair or installation, or yard drainage solutions that direct water away from your foundation or crawl space.
While we specialize in repairing foundations, we also provide masonry repair and restoration services for residences and commercial businesses.
Our dependable masons are highly trained and experienced to address cracking, bowing, shifting and other problems relative to chimneys, retaining walls, brick walkways and walls, concrete walls, driveways, fireplaces, brick and concrete patios, concrete slabs, porches, steps, and more.
We provide the same foundation repair services to commercial businesses as we do homes in our area. That includes crack, bowing, sagging floors and masonry repairs.
We also build foundations for new construction and restore them for renovations to existing structures.
Our contractors and foremen have experience working on commercial foundations small and large – including municipal buildings, restaurants, churches, office buildings, schools, shopping centers, and more.
Our full range of foundation contractor services in Detroit also include:
Basement waterproofing
Yard drainage
Sump pump installation and repair
Chimney repair and rebuilding
REQUEST A FREE FOUNDATION REPAIR ASSESSMENT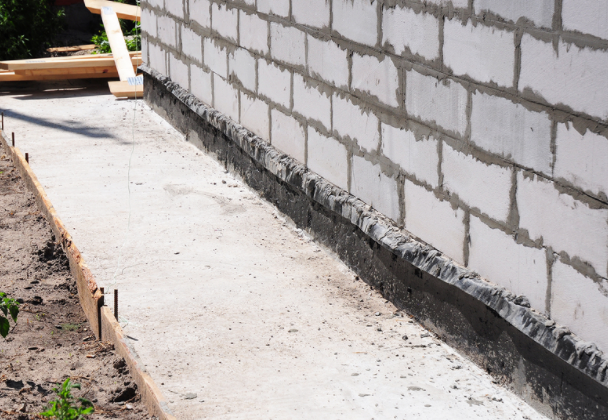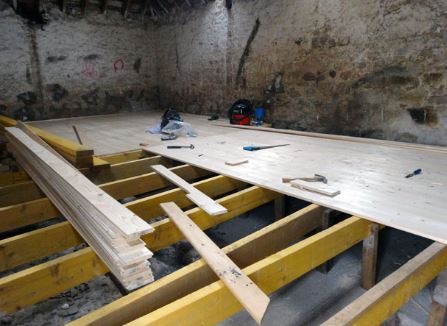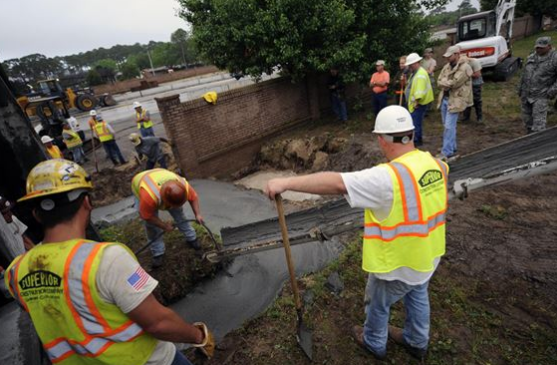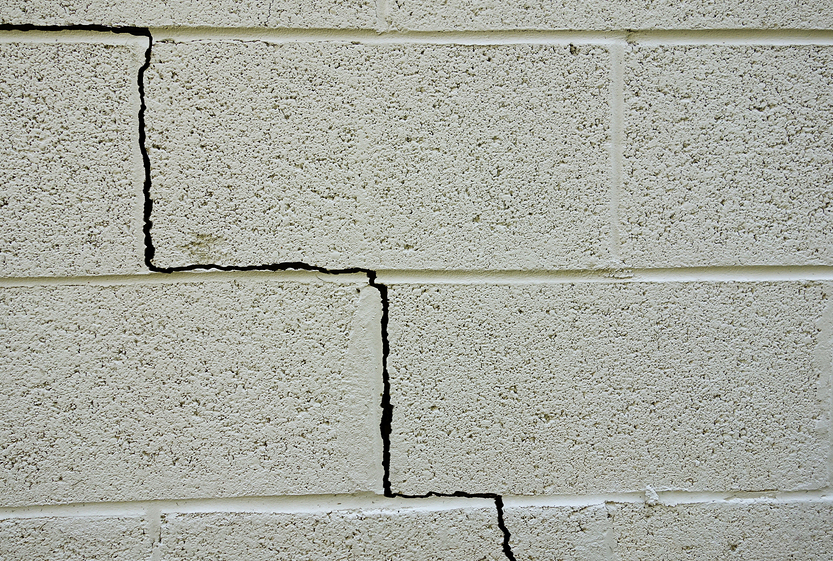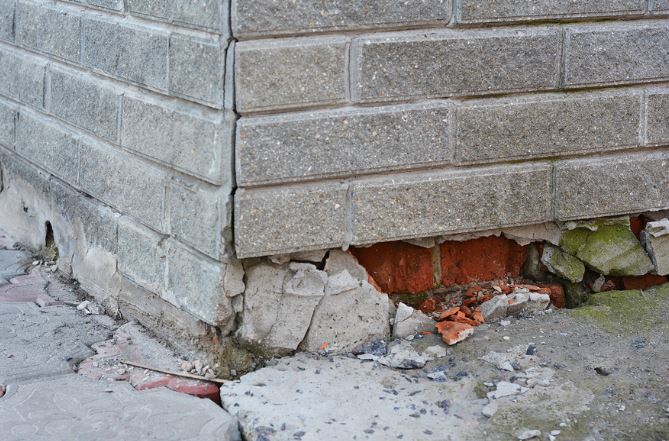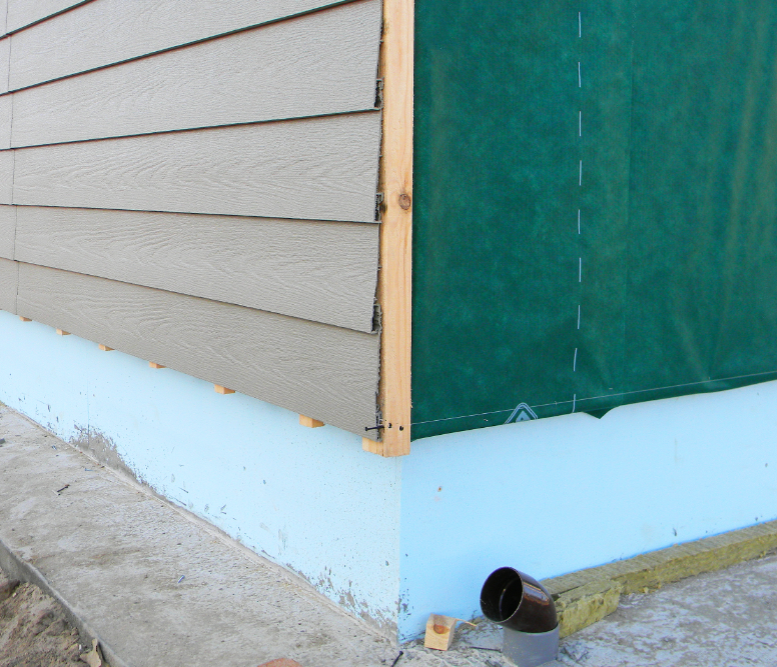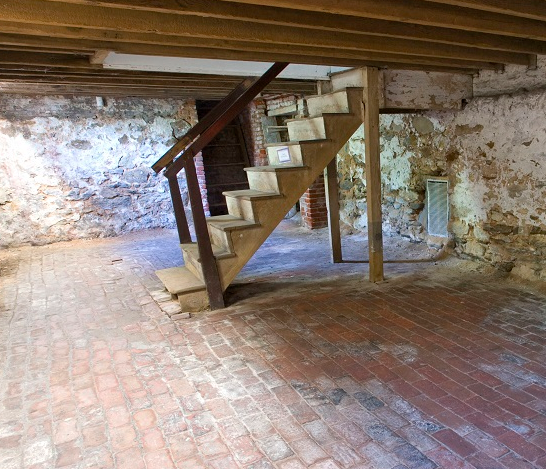 Signs Your Foundation Needs Repair Work
Sure a huge crack (or two) or obvious bowing are sure signs your foundation needs some type of repair. But there are also many less obvious symptoms of foundation issues.
If you witness any of the following, you may require the assistance of professional foundation repair contractors:
Chipping concrete
Gaps at tops or bottoms of walls
Bouncy floors
Windows out of square
Popped out nails
Plumbing leaks
Uneven or sagging floors
Misaligned doors or windows
Cracks in drywall
Gapping around chimney
Tipping chimney
Cracks in flooring
Doors that stick and are difficult to open and close
Displaced moldings
Why Choose Our Foundation Repair Contractors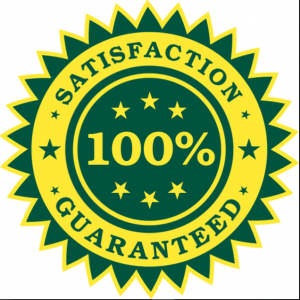 When it comes to foundation repair professional in Detroit, MI, we know you have options. Many of our competitors even have decent reviews on Google, Facebook, Home Advisor, Yelp and Angie's List.
But, since you're here and your foundation seemingly needs work done to it, here is why you should choose us:
Honest and thorough assessments
We thoroughly examine your foundation to get to the root of the problem and to determine the best solutions. We won't trick you into investing in a solution that is costly and not necessary. We'll lay out your options and find a repair that is suitable and fits your budget.
Affordability
We understand the value of a dollar as much as you do. We're a city of hard working people here in Detroit, and we'll work hard for you. Even if we may not be the cheapest option, we'll give you value for your dollar and provide professional services that are trusted and dependable.
Modern technology
Foundation repair methods are ever evolving. We stay current with the technology so that we can deliver the best and most versatile repair solutions and give our customers options that fit their budget and tastes.
One-on-one approach
When you call us, we'll connect with you with one point of contact to guide your through the entire process from estimate to final repair. We evaluate the problem, offer solutions and build for you a custom design to restore your damaged foundation.
Friendly and professional
We're the type of people you want to invite to Thanksgiving dinner. We smile a lot. We're kind. We're friendly. We're professional. We dress sharp. And we work efficiently and diligently to give you a satisfying result that is worth your money.
Our Service Area in Detroit, Michigan
We proudly serve the entire Detroit metro area, suburbs and many of the outlying communities. While we're based in the Motor City, we see ourselves as a regional company in Michigan.
Here are a few of the cities and towns where we regularly do work:
Dearborn
Dearborn Heights
Farmington Hills
Livonia
Allen Park
Westland
Pontiac
Mount Clemens
Auburn Hills
Foundation Repair Detroit
3900 E Outer Dr
Detroit, MI 48234
(313) 314-5047
If you ever have trouble finding us, simply visit Google and type in "best foundation repair near me" or foundation repair in Detroit, MI". We'll be at the top of the list.
Proud partner of Canton Foundation Repair Professionals
Frequently Asked Questions About Foundation Repair
Check our FAQ section below for answers to questions we commonly hear from clients and customers regarding foundation and basement repair for their home.
Is it worth the money to repair a damaged foundation?
There are a few factors that you should take into account when deciding if repairing a damaged foundation is worth the money. It depends on the severity of the damage. If there are only small cracks or holes, then a simple patch may be all that is required. However, if significant structural damage has occurred, then a full replacement of a wall or floor might be necessary.
If your foundation has started caving in or settling, then repairs may be warranted as there is no way to correct these issues as a DIY project. Making these fixes will stabilize your home and maintains its resale value.
Ultimately it's best to consult with an expert before making any decisions about repairing Your foundation. Contractors like ours can give you an accurate estimate and make recommendations based on your specific situation and needs.
Can you fix a foundation yourself?
While it is possible to repair or replace a foundation yourself, doing so can be risky. It is important to use a certified professional if you need this type of assistance. Not only are they more likely to do the job correctly the first time, but their equipment and knowledge is superior and necessary for a sophisticated project.
You can always contact our professionals for a free evaluation of your property and expert consultation for repair work.
What are the best ways to repair a damaged foundation?
There are number of ways a faulty foundation can be restored to its original state. The best method for the job will depend the type of damage, extent of the damage, and where the damage is located in the foundation.
For instance steel supports may be used to stabilize a bowing wall while piers may be utilized to level a settling basement floor. Additional strategies may be implemented for cracks and water intrusion.
Our free evaluations are thorough and include a detailed plan of action if repairs are necessary. We provide you with repair options that suit your budget and needs.
Why does foundation repair cost so much?
Foundation repair is a complex and time-consuming process that requires an extensive knowledge, experience and skill. Flawless execution is needed to preserve the original structure and aesthetics of the foundation.
Besides labor, repair costs may include concrete, rebar, and metal anchors, brackets, and piers. Foundation repair is usually necessary when there is an issue with one of these components that has caused cracks or other structural damage in the wall system.
It's important to get a professional assessment before starting any repairs so that you understand what needs to be done and how much it will cost. Additionally, always use qualified contractors like ours in Detroit who are experienced in foundation repair so that your home remains safe during the renovation process.
How do you know if a foundation crack is serious?
Basement cracks vary in size and scope. Most smaller cracks are natural and there is no need to worry about them while some may easily be patched with epoxy or sealant.
On the other hand, larger cracks that run horizontally, vertically, or in a star-step pattern are likely signs of significant problems cause by soil pressure, tree root intrustion, or moisture. This type of cracking must be fixed by a professional using stabilizing products.
To give you peace of mind, we provide free assessments of your property so you know for sure if cracks must be addressed right away.
Can a house totally collapse from foundation issues?
A house cannot totally collapse from foundation issues, but if the basement structure is not properly constructed or maintained, it can become compromised. Foundation issues can lead to structural failure and become dangerous to those that live there.
In order to prevent this from happening, it is important that your home's foundation is properly inspected by a professional contractor when problems arise. Additionally, you should make sure that the soil around your home is stable so to avoid any potential damage from hydrostatic pressure.
If you do experience any concerns with your foundation, be sure to contact our qualified contractors as soon as possible so that they can correct the issue before it becomes too serious.